Embracing Innovative IDEAs
At Collegium our mission is clear: we are committed to being the leader in responsible pain management. Our culture reflects this commitment, and over the course of nearly 20 years, we have created an environment that supports individuals and our team to get better, stronger, together, every day.
Our Core Values represent what matters most at Collegium, guide our conduct, and are evident in everything we do. Looking to #XccelerateYourCareer? Come join our team of passionate, engaged and experienced employees. View all open job positions.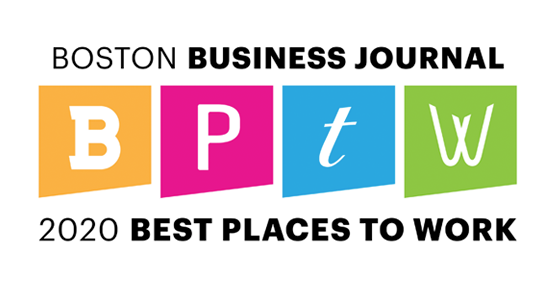 We are so proud to be named one of Boston Business Journal's 2020 Best places to work and a 2021 Top Workplaces USA company! These recognitions are a testament to our mission, core values and of course, our dedicated employees.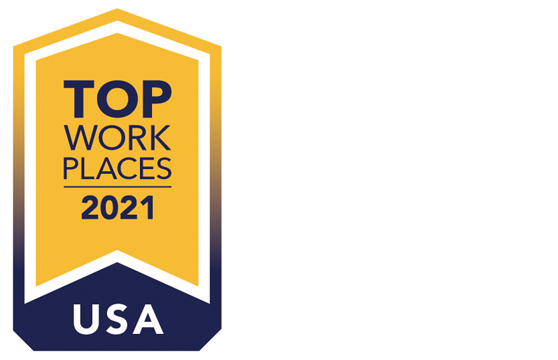 Uphold Integrity
I
We maintain uncompromising integrity in everything we say and do.
Embrace Differences
D
We embrace differences as they make our ideas richer and serve our patients better.
Encourage Expression
E
We encourage everyone to think big, push ourselves and make our voices heard.
Be Accountable
A
We are accountable to each other, our customers and our community.
"It's so motivating to be surrounded by such ambitious and hardworking people every day. I'm looking forward to taking the next step in my career at Collegium!"
"I heard about a role that Collegium was looking to fill. Once I made it to the interview process, everyone I sat down with spoke with such pride about the work, the product, and the people. I saw huge potential for where the company was going and who would be on that journey and I could not pass on the opportunity."
"From the top on down, everyone is aware of the impact they have on this growing company. More importantly, it is a beautiful thing to see the return of trust in a highly scrutinized area. That's what is most gratifying to me, the message I take home at the end of the day."
"This is a company that listens to its employees. A brand-new office space, a holiday shutdown, enhanced leave policies, and plenty of developmental opportunities… all positive changes that have been implemented because Collegium cares!"
"This has become the home that I have always been looking for in an organization. One of trust, honesty and integrity. This is how I have lived my life and finally have found somewhere with the same values that I hold near to my heart. I come to work daily because I have developed a wonderful rapport with such a delightful group of people who make work feel more like home. Great people, great times, great performance. "
"I like to work at Collegium because my co-workers are fun to be around and inspire me to do better! I actually like the people I work with… and that makes coming to work enjoyable! We work hard but we have a lot of fun doing it!"
Collegium (noun): a group in which each member has approximately equal power and authority
From the Latin word "college," defined as a company or group of people engaged in a common pursuit or common duties, interests or mission. The Collegium Team is enthusiastic about IDEAs. We embrace innovation, seek out collaboration and work hard to foster a culture of respect. If you share these values, we'd like to hear from you. Please check out our current openings.